Science Beginning/Easy Readers: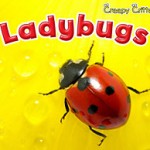 Ladybugs (Creepy Critters)

by Sian Smith
For the youngest reader, this book features big bright photographs of insects that are highly popular with children:  ladybugs! It has lively rhyming text and large format that makes this a perfect for reading aloud. The rhymes really help beginning readers sail through the text, as well.
Carrots Grow Underground (Pebble Books: How Fruits and Vegetables Grow)

by Mari Schuh
Blueberries Grow on a Bush (How Fruits and Vegetables Grow)

by Mari Schuh
Scholastic Reader Level 1: From Tadpole to Frog

by Kathleen Weidner Zoehfeld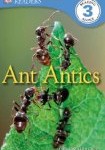 DK Readers: Ant Antics

by Deborah Lock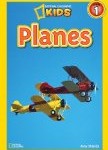 National Geographic Readers: Planes (National Geographic Readers – Level 1 (Quality))

by Amy Shields