Science Beginning/Easy Readers:
Note:  Many of the themed lists have books separated by age groups, including Beginning Readers.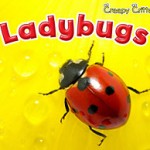 Ladybugs (Creepy Critters)

by Sian Smith
For the youngest reader, this book features big bright photographs of insects that are highly popular with children:  ladybugs! It has lively rhyming text and large format that makes this a perfect for reading aloud. The rhymes really help beginning readers sail through the text, as well.
Carrots Grow Underground (Pebble Books: How Fruits and Vegetables Grow)

by Mari Schuh
Blueberries Grow on a Bush (How Fruits and Vegetables Grow)

by Mari Schuh
Scholastic Reader Level 1: From Tadpole to Frog

by Kathleen Weidner Zoehfeld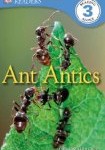 DK Readers: Ant Antics

by Deborah Lock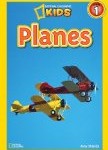 National Geographic Readers: Planes (National Geographic Readers – Level 1 (Quality))

by Amy Shields
Thunder and Lightning (Weather Wise)
by Helen Cox Cannons
Amazing, vibrant color photographs of lightning storms accompany simple text in this book for the youngest reader. Also has illustrations to explain how lightning happens.
Be sure to check the "Notes for Parents and Teachers" in the back matter for pre-reading and post-reading activity suggestions.
Age Range: 4 – 6 years
Publisher: Heinemann; Nov edition (July 1, 2014)
ISBN-10: 1484605586
ISBN-13: 978-1484605585
National Geographic Readers: Weather
by Kristin Baird Rattini
This level one reader is packed with information to explain basic weather, such as wind, clouds, thunderstorms, etc. Text accompanied with amazing color photographs.
Age Range: 4 – 6 years
Publisher: National Geographic Children's Books (July 9, 2013)
ISBN-10: 1426313489
ISBN-13: 978-1426313486
DK Readers: Whatever The Weather (Level 1: Beginning to Read)
by Karen Wallace
Illustrations engage the reader by showing a young child observing the weather through a window.
Age Range: 5 – 7 years
Publisher: DK Children; 1 edition (September 6, 1999)
ISBN-10: 0789447509
ISBN-13: 978-0789447500