Science picture books are typically for lower elementary age. They are good choices to be read aloud by adults.
Feathers: Not Just for Flying
by Melissa Stewart and illustrated by Sarah S. Brannen
What is there to learn about bird feathers? It turns out there is a wealth of information. You might already be familiar with how feathers help birds fly or how they keep water birds dry, but Melissa Stewart has found at least 16 different ways birds use their feathers. To make it easy for children to relate to and remember, she compares the uses to common human-made objects with similar purposes, like sunscreen and jewelry.
The text with dual-layer format, with the easy-to-read main text in a large font, and sidebars on each page to fill in the informational details. The watercolor illustrations look like you should be able to pluck them from the page. Nature lovers are going to want this for the illustrations alone.
Look for a complete review and activities to extend the book at Growing with Science blog.
Age Range: 6 – 9 years
Grade Level: 1 – 4
Publisher: Charlesbridge (February 25, 2014)
ISBN-10: 1580894305
ISBN-13: 978-1580894302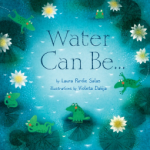 Water Can Be . . . (Millbrook Picture Books)
by Laura Purdie Salas and illustrated by Violeta Dabija
With top-notch mixed-media illustrations and charming rhyming text, most readers probably wouldn't recognize this title as a nonfiction book, let alone a STEM book. However, it can be used to learn about the seasons, weather, the importance of water to living things, even life cycles.
Series: Millbrook Picture Books
Publisher: Millbrook Pr Trade (April 1, 2014)
ISBN-10: 1467705918
ISBN-13: 978-1467705912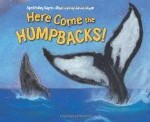 Here Come the Humpbacks by April Pulley Sayre and illustrated by Jamie Hogan
The book follows the migration of a mother humpback and her baby from the Caribbean Sea to the New England coast and back. During the trip the reader learns about the lives of whales and the challenges they face.
A Leaf Can Be . . . (Millbrook Picture Books)

with poetic text by Laura Purdie Salas and breathtaking illustrations by Violeta Dabija.
In the book Salas gently describes leaf "jobs," which are all the roles that leaves may play.  "A leaf can be a…Shade spiller…Mouth filler…Tree topper…Rain stopper…."
Life in the Ocean: The Story of Oceanographer Sylvia Earle
by Claire A. Nivola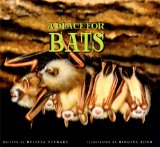 A Place for Bats

by Melissa Stewart and illustrated by Higgins Bond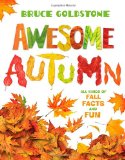 Awesome Autumn
by Bruce Goldstone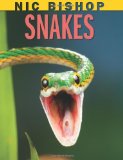 Nic Bishop Snakes

by Nic Bishop
and more related science activities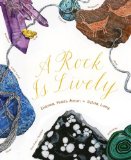 A Rock Is Lively

by Dianna Hutts Aston and illustrated by Sylvia LongAlso by Dianna Hutts Aston and illustrated by Sylvia Long:
A Butterfly Is Patient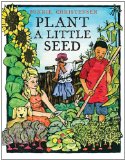 Plant a Little Seed

by Bonnie Christensen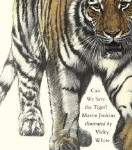 Can We Save the Tiger?
by Martin Jenkins and illustrated by Vicky White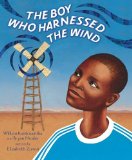 The Boy Who Harnessed the Wind: Young Readers Edition
by William Kamkwamba and Bryan Mealer and illustrated by Elizabeth Zunon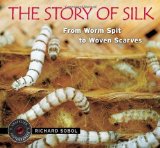 The Story of Silk: From Worm Spit to Woven Scarves (Traveling Photographer)

by Richard Sobol (Traveling Photographer)
Note: although this looks like a picture book, the text is more like a chapter book.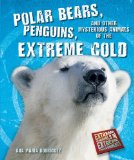 Polar Bears, Penguins, and Other Mysterious Animals of the Extreme Cold (Extreme Animals in Extreme Environments)
by Ana Maria Rodriguez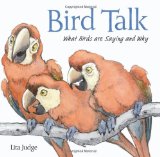 Bird Talk: What Birds Are Saying and Why
by Lita Judge
Have you ever wondered what birds are saying when they squawk, chirp or tweet? This lovely picture book will give you the answers to bird communication. The illustrations alone will have you talking!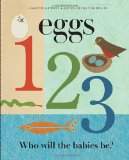 Eggs 1, 2, 3: Who Will the Babies Be?

by Janet Halfmann and illustrated by Betsy Thompson
Also by Janet Halfmann:Little Black Ant on Park Street (Smithsonian's Backyard Collection)
See my review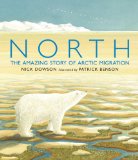 North: The Amazing Story of Arctic Migration
by Nick Dowson and illustrated by Patrick Benson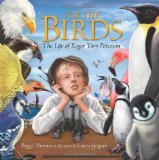 For the Birds: The Life of Roger Tory Peterson
by Peggy Thomas and illustrated by Laura Jacques
Island: A Story of the Galápagos
by Jason Chin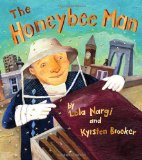 The Honeybee Man
by Lela Nargi and illustrated by Kyrsten Brooker