Looking for activity ideas to incorporate into home, school or community garden projects? Here's a "growing" list to help you get started. (Updated 3/2015).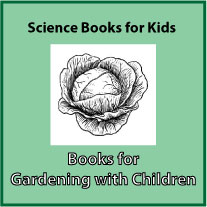 Note: Linked titles go to Amazon for further information and reviews. Just so you know, I am an affiliate with Amazon. If you make a purchase after clicking on one of the links, I will receive a small commission at no extra charge to you, the proceeds of which will help pay for maintaining this website.
Gardening Projects for Kids: Fantastic ideas for making things, growing plants and flowers, and attracting wildlife to the garden, with 60 practical projects and 500 photographs
by Jenny Hendy
With 60 projects to chose from, how can you go wrong?
Paperback: 128 pages
Publisher: Southwater; Original edition (February 16, 2012)
ISBN-10: 1780190190
ISBN-13: 978-1780190198
It's Our Garden: From Seeds to Harvest in a School Garden
by George Ancona is a warm and delightful picture book about a school garden at the Acequia Madre elementary school in Santa Fe. Ancona provides both color photographs and samples of the children's art work to document the changes that occur with the seasons (review Wrapped In Foil).
Age Range: 5 – 8 years
Publisher: Candlewick (January 8, 2013)
ISBN-10: 0763653926
ISBN-13: 978-0763653927
The Nitty-Gritty Gardening Book: Fun Projects for All Seasons (Nonfiction – Grades 4-8)
by Kari Cornell
The beauty of this book is that it is geared for year-around fun. Most of the projects can be done in a relatively small amount of space.
Library Binding: 48 pages
Publisher: Millbrook Press (January 1, 2015)
Language: English
ISBN-10: 1467726478
ISBN-13: 978-1467726474
Gardening Lab for Kids: 52 Fun Experiments to Learn, Grow, Harvest, Make, Play, and Enjoy Your Garden (Hands-On Family)
by Renata Fossen Brown, Vice President of Education at the Cleveland Botanical Garden
Although the term "experiments" in the subtitle might suggest scientific trials or investigations, for this book "experiment" is actually used more in the sense of "to try something new." Gardening Lab for Kids is a lovely collection of hands-on activities for children to do for every week of the year, from designing a garden and making seed tape, to planting a garden in a shoe, growing a pizza garden, and constructing a wind chime. In addition, children will certainly learn some science as they explore parts of plants, investigate soils, try out composting, and learn about watering.
Age Range: 5 – 12 years
Publisher: Quarry Books (April 1, 2014)
ISBN-10: 1592539041
ISBN-13: 978-1592539048
Math in the Garden: Hands-On Activities That Bring Math to Life, Ages 5-13
by Jennifer M. White, Katharine D. Barrett, Jaine Kopp, Christine Manoux, Katie Johnson, and Yvette McCullough
Grades K-8
Paperback: 160 pages
Publisher: National Gardening Association (2006)
Language: English
ISBN-10: 091587346X
ISBN-13: 978-0915873463
Botany on Your Plate: Investigating the Plants We Eat
by Katharine D. Barrett
Science curriculum for grades K-4
Hardcover: 88 pages
Publisher: National Gardening Association (2008)
Language: English
ISBN-10: 0915873494
ISBN-13: 978-0915873494
Success with School Gardens: How to Create a Learning Oasis in the Desert
by Linda A. Guy, Lucy K. Bradley, and Cathy L. Cromell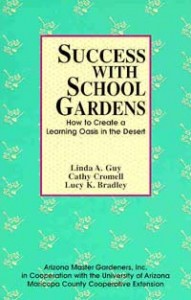 Although written with the Southwest gardener in mind, it contains many tips for managing a school garden that could apply anywhere.
Paperback: 144 pages
Publisher: Arizona Master Gardener Press (September 1996)
Language: English
ISBN-10: 0965198707
ISBN-13: 978-0965198707
A Child's Garden: 60 Ideas to Make Any Garden Come Alive for Children (Archetype Press Books)

by Molly Dannenmaier
The hardcover copy I have has a slightly different title/cover. It says "Enchanting Outdoor Spaces for Children and Parents." Enchanting is the right word. Mixed with informative text about how children play and how important it is for them to play outdoors, are photos of fairytale settings for children to play in. On pages 158-159 is a photo and list of the plants in the George Washington River farm alphabet garden.
Series: Archetype Press Books
Paperback: 180 pages
Publisher: Timber Press; Updated Pbk. Ed edition (January 15, 2008)
ISBN-10: 0881928437
ISBN-13: 978-0881928433
Roots, Shoots, Buckets & Boots: Gardening Together with Children
by Sharon Lovejoy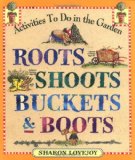 This is a classic that deserves to be on every gardener's shelf.
Series: Gardening together with children
Paperback: 176 pages
Publisher: Workman Publishing Company; First Edition, First Printing edition (May 1, 1999)
ISBN-10: 0761110569
ISBN-13: 978-0761110569
Growlab: Activities for Growing Minds
by Eve Pranis
This book is hard to find, but it is worth the search.
Paperback: 307 pages
Publisher: Natl Gardening Assn (May 1990)
Language: English
ISBN-10: 091587332X
ISBN-13: 978-0915873326
Gardening with Children (BBG Guides for a Greener Planet)
by Monika Hanneman, Patricia Hulse, Brian Johnson, Barbara Kurland, Tracey Patterson, and illustrated by Sam Tomasello
This books gets raves. It is indeed the high quality you would expect from the Brooklyn Botanic Garden.
Series: BBG Guides for a Greener Planet
Paperback: 120 pages
Publisher: Brooklyn Botanic Garden; Reprint edition (April 5, 2011)
Language: English
ISBN-10: 1889538787
ISBN-13: 978-1889538785
Do you have any favorite gardening books for working with kids? We'd love to hear your suggestions.
Related Resources:
Find books to share with children in these two lists: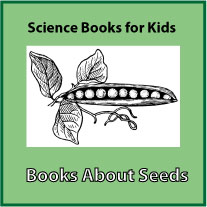 List of Children's books about seeds.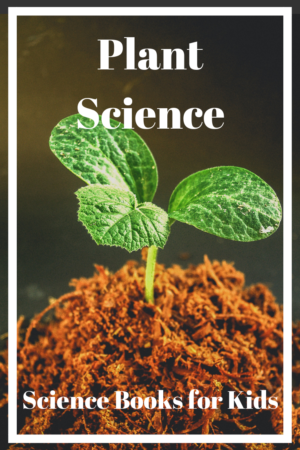 Plant Science Books for Children
Gardening activities inspired by children's books: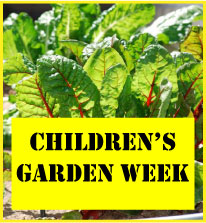 Children's Garden Week Activities at Growing With Science Blog
You might also be interested in our Gardening/Science Pinterest Board: