Teaching a lesson or giving a story time about the senses? This list will get you started.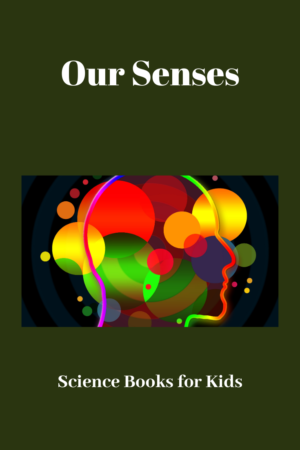 Disclaimer: Just so you know, I am an affiliate with Amazon. If you make a purchase after clicking on one of the image or title links, I will receive a small commission at no extra charge to you, the proceeds of which will help pay for maintaining this website.
Board Books:
Loud Lion, Quiet Mouse board book by Pamela Chanko and illustrated by Marybeth Butler
Great choice to introduce hearing and sound. Preschoolers will want to roar and squeak right along with you. Loud Lion, Quiet Mouse might also be appropriate for discussions about using indoor voices.
Age Range: 1 – 3 years
Publisher: Children's Press; Brdbk edition (September 1, 2017)
ISBN-10: 0531226832
ISBN-13: 978-0531226834
My Five Senses (Let's-Read-and-Find-Out Science 1) by Aliki
This is a classic title. The author quietly and simply introduces each sense. Then she gives examples where we use a different number of senses. Sometimes we use one sense, such as when we look at the stars. Other times we may use four or five at once. Appropriate for preschoolers.
Age Range: 4 – 8 years
Publisher: HarperCollins; Revised edition (August 4, 2015)
ISBN-10: 006238192X
ISBN-13: 978-0062381927
How Does the Ear Hear?: And Other Questions About The Five Senses (Good Question!) by Melissa Stewart and illustrated by Jim Madsen
With denser text and more complex discussions, this book is for older children.
Age Range: 7 and up
Publisher: Sterling Children's Books (January 7, 2014)
ISBN-10: 1454906723
ISBN-13: 978-1454906728
The Magic School Bus Explores the Senses by Joanna Cole and illustrated by Bruce Degen
Publisher blurb: To celebrate its 20th anniversary, Scholastic is re-releasing the ten original Magic School Bus titles in paperback. With updated scientific information, the bestselling science series ever is back!
Also longer and with more complex text, it explains the senses in a highly imaginative way. Good choice for elementary-aged readers who prefer fiction to nonfiction.
Age Range: 4 – 8 years
Publisher: Scholastic (September 1, 2001)
ISBN-10: 9780590446983
ISBN-13: 978-0590446983
The Sense of Taste (A True Book) by Ellen Weiss
Illustrated with full color stock photographs, this informative text is for older readers ready to delve into scientific concepts.
Age Range: 7 and up
Publisher: Childrens Pr; Reprint edition (March 1, 2009)
ISBN-10: 053121835X
ISBN-13: 978-0531218358
Sound (Simply Science) by Darlene Ruth Stille
Sometimes "just the facts" are just what is needed.
Age Range: 7 – 9 years
Publisher: Compass Point Books; 1st edition (January 1, 2001)
ISBN-10: 0756509785
ISBN-13: 978-0756509781
Cold, Crunchy, Colorful: Using Our Senses (Jane Brocket's Clever Concepts) by Jane Brocket
Jane Brockett is an amazing photographer, so you have to see this one to really understand how gorgeous it is.
Check out the snippet from Google Books:
Age Range: 4 – 8 years
Publisher: Millbrook Press TM (January 1, 2014)
ISBN-10: 1467702331
ISBN-13: 978-1467702331
Spiky, Slimy, Smooth: What Is Texture? (Jane Brocket's Clever Concepts) by Jane Brocket
Other books in the series also could be used in a lesson on senses, as well.
Age Range: 4 – 8 years
Publisher: Millbrook Press TM (January 1, 2011)
ISBN-10: 0761346147
ISBN-13: 978-0761346142
Coming Soon:
Let's Explore the Five Senses (Bumba Books ® ― Discover Your Senses) Paperback – January 1, 2020
by Candice Ransom (Author)
I included this title to remind myself to go look for it as soon as it is published.
Age Range: 4 – 7 years
Publisher: Lerner Publications TM (January 1, 2020)
ISBN-10: 1541587065
ISBN-13: 978-1541587069
This Beach Is Loud! (Little Senses) by Samantha Cotterill
Not everyone experiences the world in the same way. Falling in the realm of realistic fiction, this picture book captures the experience of a trip to the beach for a young boy with sensory issues. All the new sounds coupled with the weird texture of the sand overwhelms him. Fortunately, his dad understands and helps the boy soothe himself.

This Beach is Loud! allows readers young and old to glimpse what it is like to hear and feel too much. Also, young readers with sensory issues will be able to recognize and identify with someone who is like themselves. That is a rare experience.
Age Range: 3 – 7 years
Publisher: Dial Books (June 18, 2019)
ISBN-10: 0525553452
ISBN-13: 978-0525553458
Do you have any suggestions for this list? We'd  be glad to hear or see them.