Looking for science books for middle grade-aged children (9-12)? Here is a list of high-quality science books for older children. Edit:  See also our list of books in the Scientists in the Field series added in 2014.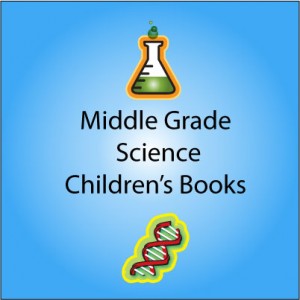 (Disclaimer:  I am an affiliate with Amazon so I can provide you with cover images and links to more information about books and products. As you probably are aware, if you click through the highlighted title link and purchase a product, I will receive a very small commission, at no extra cost to you. Any proceeds help defray the costs of hosting and maintaining this website. )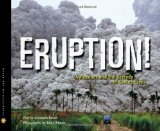 Eruption!: Volcanoes and the Science of Saving Lives (Scientists in the Field Series)
, by Elizabeth Rusch with photographs by Tom Uhlman (2013), follows the nail-biting experiences of USGS volcanologist  John Pallister and his team from of the Cascades Volcano Observatory as they race to provide the most advanced equipment and information around the world to those predicting when volcanoes will erupt.
Silk and Venom: Searching for a Dangerous Spider by Kathryn Lasky is a new biography of arachnologist, Greta Binford.
Reading level: Ages 9-12
Publisher: Candlewick (February 22, 2011)
ISBN-10: 0763642223
ISBN-13: 978-0763642228
Scorpions: Armored Stingers by Sandra Markle is part of the Arachnid World series. This book gives an overview of scorpion biology as well as compares scorpions to other arachnids.
Publisher: Lerner Pub Group (T) (March 2011)
ISBN-10: 0761350373
ISBN-13: 978-0761350378
Oil Spill! Disaster in the Gulf of Mexico by Elaine Landau is a succinct account of the explosion of the Deepwater Horizon drilling rig in April of 2010 and the subsequent oil spill.
Publisher: Millbrook Press (March 2011)
ISBN-10: 076137485X
ISBN-13: 978-0761374855
Hummingbirds: Facts and Folklore from the Americas by Jeanette Larson and Adrienne Yorinks with illustrations by Adrienne Yorinks, is a blend of past and present that combines factual information with ancient wisdom of pourquoi tales. Splash in fabric art illustrations and you have an interesting cultural mix that is uniquely American.
Publisher: Charlesbridge Publishing (February 1, 2011)
ISBN-10: 1580893325
ISBN-13: 978-1580893329
The Manatee Scientists: Saving Vulnerable Species by Peter Lourie, part of the respected Scientists in the Field series, follows scientists from around the world trying to learn more about manatees in a race protect them from extinction.
Publisher: Houghton Mifflin Books for Children (April 11, 2011)
ISBN-10: 054715254X
ISBN-13: 978-0547152547
Elephant Talk: The Surprising Science of Elephant Communication by Ann Downer is a comprehensive look at elephant social behavior, including a detailed overview of exciting recent findings about how elephants communicate.
Publisher: Twenty First Century Books (January 2011)
ISBN-10: 0761357661
ISBN-13: 978-0761357667
Awesome Snake Science!: 40 Activities for Learning About Snakes
by Cindy Blobaum is an amazing book that sets a new standard for how hands-on science should be done. It is sure to appeal to budding scientists, particularly those interested in becoming ophiologists.
What's an ophiologist? You will learn in this book that an ophiologist is a person who specializes in the study of snakes.
Publisher: Chicago Review Press (July 1, 2012)
ISBN-10: 1569768072
ISBN-13: 978-1569768075
Review and related science activities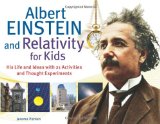 Albert Einstein and Relativity for Kids: His Life and Ideas with 21 Activities and Thought Experiments (For Kids series)
by Jerome Pohlen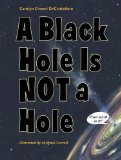 A Black Hole Is Not a Hole
by Carolyn Cinami DeCristofano and illustrated by Michael Carroll

Sneed B. Collard III's Most Fun Book Ever About Lizards
by, you guessed it, Sneed B. Collard III
The author reveals a real passion for his topic, and in fact admits a "special love of reptiles" in the author blurb on the book jacket. This love of reptiles has led him to include a section on lizard conservation and also a realistic look at keeping lizards as pets, which he doesn't encourage for reasons he has obviously thought carefully about. The bottom line is that Sneed B. Collard III's Most Fun Book Ever About Lizards is a must-have for budding herpetologists, and an interesting and entertaining read for the rest of us.
Publisher: Charlesbridge Publishing (February 1, 2012)
ISBN-10: 1580893244
ISBN-13: 978-1580893244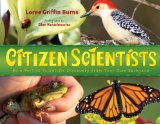 Citizen Scientists: Be a Part of Scientific Discovery from Your Own Backyard
by Loree Griffin Burns and Ellen Harasimowicz (Photographer)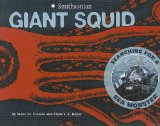 Giant Squid: Searching for a Sea Monster (Smithsonian)
(Smithsonian) by Mary M Cerullo and Clyde F.E. Roper is a fascinating look at a mysterious creature, and a wonderful glimpse into the scientific process as well.
Publisher: Capstone Press (January 1, 2012)
ISBN-10: 1429680237
ISBN-13: 978-1429680233
Review and related science activities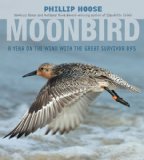 Moonbird: A Year on the Wind with the Great Survivor B95
by Philip Hoose
The title refers to a tiny bird who has flown an estimated 350,000 miles – over the distance to the moon and halfway back – in his lifetime! The moonbird is also known as B95 because that was the number he was banded with in South America in 1995. He is a male shorebird commonly called a red knot.
Publisher: Farrar, Straus and Giroux (BYR) (July 17, 2012)
ISBN-10: 0374304688
ISBN-13: 978-0374304683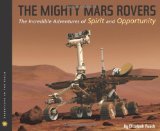 The Mighty Mars Rovers: The Incredible Adventures of Spirit and Opportunity (Scientists in the Field Series)
by Elizabeth Rusch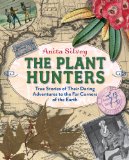 The Plant Hunters: True Stories of Their Daring Adventures to the Far Corners of the Earth

by Anita Silvey
Space, Stars, and the Beginning of Time: What the Hubble Telescope Saw

by Elaine Scott
A history of the Hubble Telescope and overview of how the images it has captured have added to the field of astronomy.
Publisher:  Clarion Books (January 24, 2011)
ISBN-10: 0547241895
ISBN-13: 978-0547241890
13 Planets: The Latest View of the Solar System (National Geographic Kids)
by David A. Aguilar
Explains the most recent view (2011) of the planets in our solar system, with eight planets in the classical sense and five dwarf planets. Includes information on some of the moons, as well. Activities in the back, such as compare your weight on different planets and build a model solar system using objects from a grocery bag.
Publisher: National Geographic Children's Books (March 8, 2011)
ISBN-10: 1426307705
ISBN-13: 978-1426307706
The Elephant Scientist (Scientists in the Field Series)

by Caitlin O'Connell and Donna M. Jackson with photographs by the first author and her husband, Timothy Rodwell.
Have you ever wondered what it would be like to study elephants in Africa? This book follows Dr. Caitlin O'Connell as she studies elephant social life and communication and at the same time works on ways to prevent elephants from ruining crops planted by local people. She discovers that elephants communicate to one another by detecting vibrations in the ground with their feet and trunks.
Publisher:  Houghton Mifflin Books for Children;  (July 11, 2011)
ISBN-10: 0547053444
ISBN-13: 978-0547053448
Dinosaur Discovery: Everything You Need to Be a Paleontologist
by Chris McGowan and illustrated by Erica Lyn Schmidt – this book is full of great hands-on activities.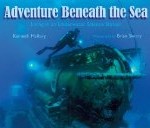 Adventure Beneath the Sea: Living in an Underwater Science Station

By Kenneth Mallory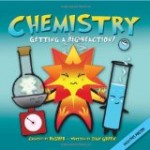 Basher Science: Chemistry: Getting a Big Reaction

by Simon Basher is organized like a reference book, such as a dictionary or an encyclopedia. The different terms/concepts are developed as characters. The sections are written in the first person from that character's point of view, and each section stands on its own.
Publisher: Kingfisher (July 6, 2010)
ISBN-10: 0753464136
ISBN-13: 978-0753464137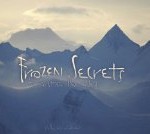 Frozen Secrets: Antarctica Revealed (Exceptional Social Studies Titles for Intermediate Grades)

By Sally M. Walker
Antarctica is not for the timid. The narration starts with the ill-fated journey of Robert Falcon Scott, who undertook an arduous trek across Antarctica only to find he missed being the first person to the South pole by 35 days. On the way back he and his team perished. Tragically, they were only 11 miles from a supply depot when they collapsed. This glimpse of history sets the stage for the hardships modern day explorers face in this land of extreme cold.
Publisher: Carolrhoda Books (October 1, 2010)
ISBN-10: 1580136079
ISBN-13: 978-1580136075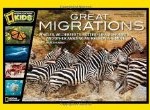 Great Migrations: Whales, Wildebeests, Butterflies, Elephants, and Other Amazing Animals on the Move (National Geographic Kids)
By Elizabeth Carney contains the dramatic, stunning photographs you have come to expect from National Geographic. Each animal is given a four page spread. The first two pages are amazing scenes in vibrant color. The second two pages are facts about the migrations those animals take that includes a map of the region where the animals occur (geography lesson).
Publisher: National Geographic Children's Books (October 12, 2010)
ISBN-10: 1426307004
ISBN-13: 978-1426307003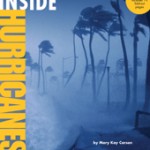 Inside Hurricanes (Inside Series)

by Mary Kay Carson
With hurricane season well under way, children are likely to be curious about these enormous weather systems. Readers soon learn that as Carson says, "Hurricanes are disasters that have called ahead to say they're coming."
Publisher: Sterling (October 2010)
ISBN: 1-4027-7780-9
ISBN13: 9781402777806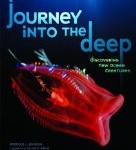 Journey into the Deep: Discovering New Ocean Creatures (Junior Library Guild Selection)

By Rebecca L. Johnson
is an overview of the Census of Marine Life, a world-wide effort (carried out from 2000 to 2010) to survey, count, and investigate all the living things in the ocean. Johnson describes where and how the searches were carried out, and describes in detail some of the exciting findings. As of the time the book was published, the participating scientists had found some 5,600 new species, from tiny and colorful lobsters to zombie worms that feed on bones without the benefit of having mouths or stomachs.
Publisher: Millbrook Press (September 2010)
ISBN-10: 076134148X
ISBN-13: 978-0761341482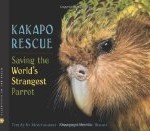 Kakapo Rescue: Saving the World's Strangest Parrot (Scientists in the Field Series)

By Sy Montgomery and Photographs by Nic Bishop is all about the strangest, most wondrous, and captivating bird on the planet, called a kakapo parrot. The kakapo lives in New Zealand, known for its unusual bird life. In this case "unusual" is an understatement. These large, flightless parrots (weighing up to eight pounds) have soft green feathers that smell strongly of honey, of all things. The sweet smell is thought to come from a bacteria that lives on the birds. They are active at night, and hide during the day in burrows under the ground. That is not where you would expect to find a parrot at all.
Publisher: Houghton Mifflin Books for Children (May 24, 2010)
ISBN-10: 0618494170
ISBN-13: 978-0618494170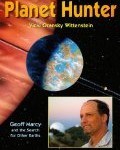 Planet Hunter, Geoff Marcy and the Search for Other Earths
By Vicki Oransky Wittenstein
Vicki Wittenstein begins by taking us to the site of the W.M. Keck Observatory in Hawaii. The telescopes are on a mountain so high that it rises above the clouds. The temperatures are below freezing, even in the summer, and getting to the telescopes is treacherous because of the narrow icy roads and high altitude (The author had to have an oxygen supply to visit.) Who knew that astronomy could be dangerous?
Publisher: Boyds Mills Press (March 1, 2010)
ISBN-10: 1590785924
ISBN-13: 978-1590785928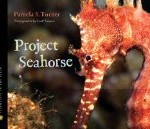 Project Seahorse (Scientists in the Field Series)

By Pamela S. Turner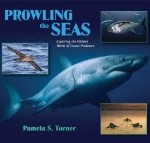 Prowling the Seas: Exploring the Hidden World of Ocean Predators
By Pamela S. Turner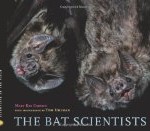 The Bat Scientists (Scientists in the Field) (Scientists in the Field Series)
By Mary Kay Carson
Even if you are only mildly interested in bats or find bats off putting, this is a fascinating book. Carson follows bat scientist Merlin Tuttle into a cave in Texas to find out what studying bats in like.
Publisher: Houghton Mifflin Books for Children (September 6, 2010)
ISBN-10: 0547199562
ISBN-13: 978-0547199566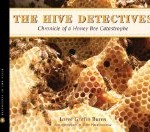 The Hive Detectives: Chronicle of a Honey Bee Catastrophe (Scientists in the Field Series)
By Loree Griffin Burns
This book examines colony collapse disorder or CCD – the problem with honey bees disappearing that has been in the news – by going right to the beekeeper who first noticed missing bees. Dave Hackenberg runs a large company, Hackenberg Apiaries. He moves thousands of hives around the country. When he found 400 empty hives in Florida, he knew something big had gone wrong and he sounded the alarm. Burns then introduces us to four bee scientists who are at the front lines of CCD research, and explains their roles in the investigation.
Publisher: HMH Books for Young Readers (April 16, 2013)
ISBN-10: 0544003268
ISBN-13: 978-0544003262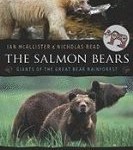 The Salmon Bears: Giants of the Great Bear Rainforest
By Ian McAllister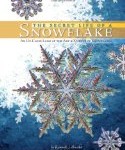 The Secret Life of a Snowflake: An Up-Close Look at the Art and Science of Snowflakes
By Kenneth Libbrecht
This Is Rocket Science: True Stories of the Risk-taking Scientists who Figure Out Ways to Explore Beyond Earth
By Gloria Skurzynski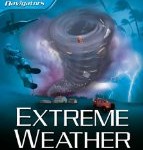 Extreme Weather
(Navigators series) by Margaret Hynes
When you think of extreme weather, an image of tornadoes or hurricanes usually comes to mind. Many more aspects of weather can be extreme, however, from temperature (both hot and cold) to rainfall (drought versus the extreme rains of monsoons). Hynes tells the story of all these different kinds of weather.
Publisher: Kingfisher; First Edition (June 21, 2011)
ISBN-10: 0753465787
ISBN-13: 978-0753465783
Last edited:  July 2013